---
So, you think you know what a LinkedIn headline is. But, do you really?
---
Technically, it's the text that lives below your name in the introduction section on your LinkedIn profile, which typically reads something like "Strategist at Company X" or "Analyst at Company Y" maybe you're even "CEO at Company Z". You get the gist, right?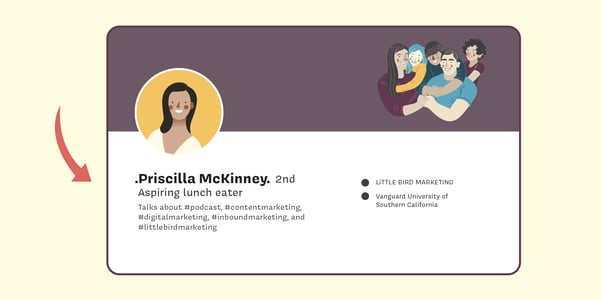 Whatever your headline contains, it's displayed each time your LinkedIn profile pops up in someone's search result. The question we're asking you to consider: How does reading someone's title assist anyone in making a meaningful connection with them? It makes the task difficult, right?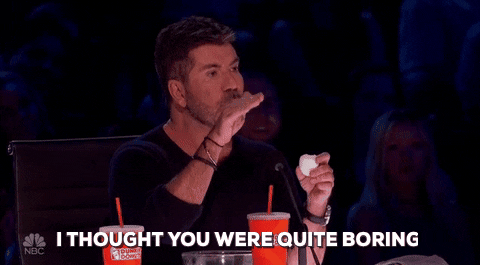 Newsflash! Times they are a-changin' and gone are the days of boring headlines containing your generic title at so-and-so company. Welcome to the world of creative expression and provoking thought. Ensure you stand out from the crowd with a witty, personalized headline.
To help you out, we've put together a short list of a few eye-catching, click-worthy LinkedIn Headlines.
Examples to Spark Creativity
Helping business leaders make marketing happen.
Inspired full-spectrum thinker telling brand stories and driving digital transformation
through strategy, words and design.
Helping Busy Business Owners Win Back Time and Freedom
Explosive insight research and training for activist CMOs // Helping you be smarter, retain staff, and change the world faster.
Digital Marketing Guru and Dog Enthusiast
Words for the Relentless | Unimpressive Runner and Gardner
Crafting powerful sustainable brands so they can kick-ass
Should have Played Quidditch for England
My super power is eliminating stress with a spreadsheet, check list or even yoga. Whatever it takes!

Just call me a clairvoyant lighthouse: a forward-thinking problem solver, inspirational, indispensable, and always excited for a challenge!
driving shopper growth through applied behavioral science
Motivated by a to-do-list. Taking suggestions on how to find the balance between my love of yoga and chocolate.
Helping clients get a behind-the-screen view of their shoppers
Marketing + Operations Leader @ MDRG || Wannabe yogi building businesses through insight & experience. Namaste.

Critical thinking coupled with outspokenness – a gift or a curse
Insights devotee and voice of the consumer with a penchant for purple and pink hair.
Creative problem solver that is passionate about helping + empowering others. 
Number 1 consumer of dog videos on TikTok … oh and also I do marketing for folks impatient to change the world!
Leveraging Research Technology since before it was cool
Working on the family farm where we harvest rich data from digital insights.
Social butterfly and unashamed pop culture fiend

Time for a Headline Makeover!
Whether you're working on becoming a thought leader through social influence, networking (here are some tips) or looking for work — a quirky LinkedIn headline allows you to stand out in a crowd. Even better, you're providing your next potential connection a quick, insightful first impression that they can use to create a memorable interaction!
So, what will your new LinkedIn headline be?
---

Haven't made the leap to LinkedIn? Go to www.linkedin.com and start setting up your profile today. Once you're set-up, follow us on LinkedIn.